SEND HOME ART FUNDRAISER - is it right for your organization?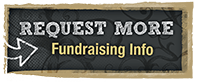 Works best for fewer than 100 artists.
Families are not obligated to make a purchase.
Your organization prepares Student Order Packets.
You get your money up front.
Start-to-finish is approximately 8 to 10 weeks.
Sales depend on quality artwork.
Great Art = Great Sales! Poor Art = Poor Sales.
4 EASY STAGES
The first step is to call us to request your free Materials Packet: 866-652-3770
You'll want to start promoting your fundraiser right away.

We'll expedite your Materials Packet - complete with drawing paper, easy step-by-step instructions and eye-catching marketing materials to promote your fundraiser. Place these promotional items in high traffic areas and at parent-attended events.

Remember to continue to spread the word and explain the need for your fundraiser throughout the entire process; this will really help you to meet your fundraising goals.
We provide a number of resources for your art teacher/volunteer to guide the creation of great art. We do this because we know from experience that Quality Artwork is the #1 Key to Sales, and kids feel much better about themselves when they produce great work.

You'll find lots of tips, guides, samples, and templates here:
When art is complete, insert it into our brochure, and send home with the student or give directly to parents. Parents fill out the Brochure Order Form and return it to you along with the student's original art and payment for orders. Your organization will mail the orders and art, 50% of your deposit, and completed Master Order Form to Kids Kreations.

Families may order additional products at a later time by entering the student's unique Art ID at KidsKreations.us. We have one of the largest selections of high quality and unique products available.
Then the magic: Kids Kreations transforms the artwork into beautiful, personalized gifts and keepsakes.

For easy distribution, we pre-package and sort before shipping to your organization. Home delivery will be available soon. A final invoice will be shipped with your products.

Customers receive their one-of-a-kind products and your organization receives up to 35% profit for each product sold. Win-Win!